iRig 2: A Studio In Your Pocket
29 Jan19
For the guitarist on the go, carrying equipment around tends to be a tedious task. On top of lugging a guitar around, one must also consider their effect pedals, power supply, and their array of cables, making travel a terror for any certified gear head. Though the technology to shrink or teleport items may not currently exist, IK Multimedia has come up with an easy fix to guitarists' logistical nightmares, in the form of the iRig 2.
Like the previous version of the iRig, the iRig 2 is a universal guitar interface that allows guitarists to connect their instruments to their phones, tablets, and computers. While the original iRig mostly catered towards iOS, the new and improved iRig 2 now also works on android devices, making this pocket studio accessible regardless of your operating system. Best paired with AmpliTube (an app that emulates a wide range of legendary pedal and amplifier tones), the iRig 2 makes practicing and recording easy no matter where you are.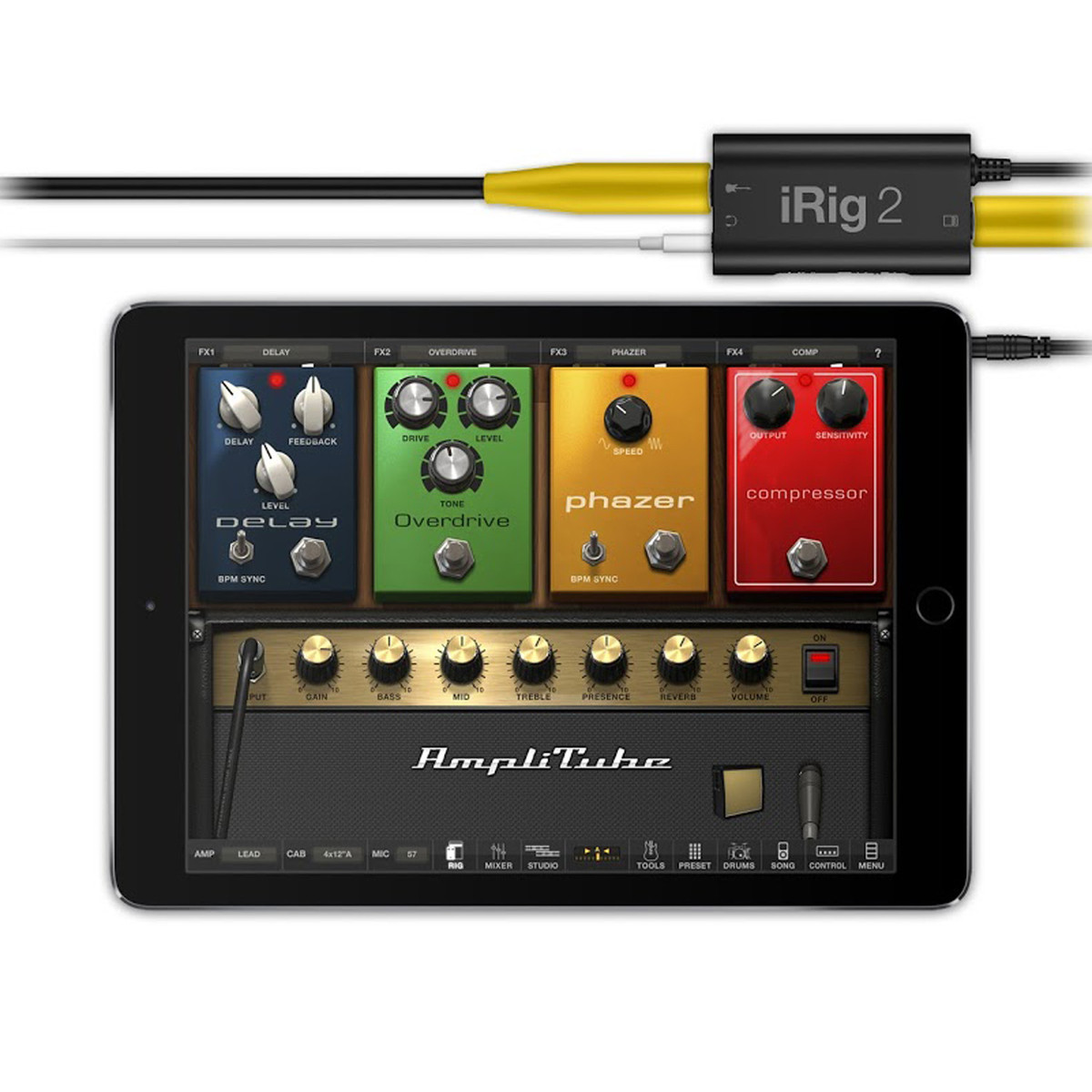 (The iRig2 Connected to an iPad with AmpliTube)
While the iRig2 may function like the original, its newer features make it a significantly better device. Unlike the first version, the iRig 2 now comes with a thumbwheel for gain, allowing for better signal control; simply slide it up when you need more gain and slide it back down for less. Apart from gain-control, the iRig2 now also has a toggle switch for FX and THRU, allowing you to switch between processed and clean signals, making for unparalleled high definition tone.
Though the tone control of the iRig 2 is significantly better than the first, what truly makes it an upgrade is its ¼ output jack that allows you to directly connect it to an amplifier. Rather than having to bring a full pedal board around, this new feature gives you the ability to bring AmpliTube's entire sound library to life. No more struggling bringing heavy flight cases, no more problems setting up, with the iRig 2, play live with legendary rigs through your phone, tablet or laptop.
Whether you're an avant-garde jazz player, a heavy-metal player or a rockin' master of the blues, the portability and functionality of the iRig 2 just can't be beaten. With an array of setups on AmpliTube and a direct-to-amp feature, the iRig 2 is a whole pedal chain and studio that fits in your pockets.
The iRig 2 is available at the Music Source for only P2,900 (excluding shipping). Place your order here!
https://www.pedallion.com/ik-multimedia-irig-2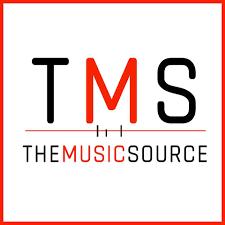 Full Specs and Features:
1/4" instrument input for use with guitar, bass, and other line instruments
1/4" amplifier output for use with an external amplifier without an adaptor
1/8" TRRS output for use with iPhone, iPad, iPod touch, Mac and Android
1/8" headphone output
Compact and lightweight design
Selectable dual-mode switch: FX and THRU
Input gain thumbwheel for easy signal control
Comes with microphone stand Velcro strip